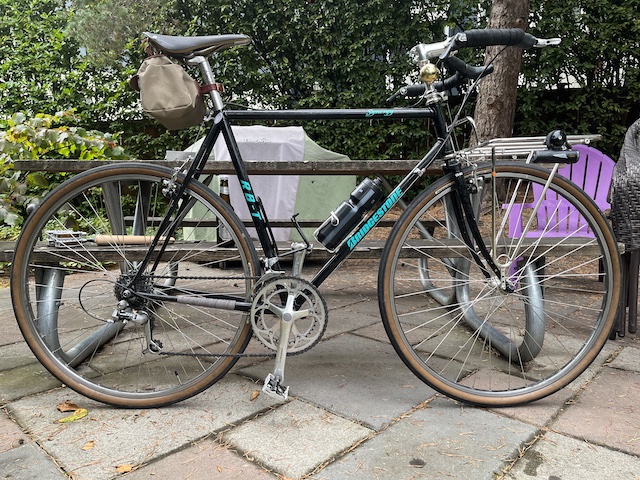 11.09.22 i bought a new bike and began buying some components for it. of course this turned into overhauling my bridgestone rbt as well ¯\_(ツ)_/¯.
going back to drops on this ride. took these from the fixie. removing my wine cork ends properly.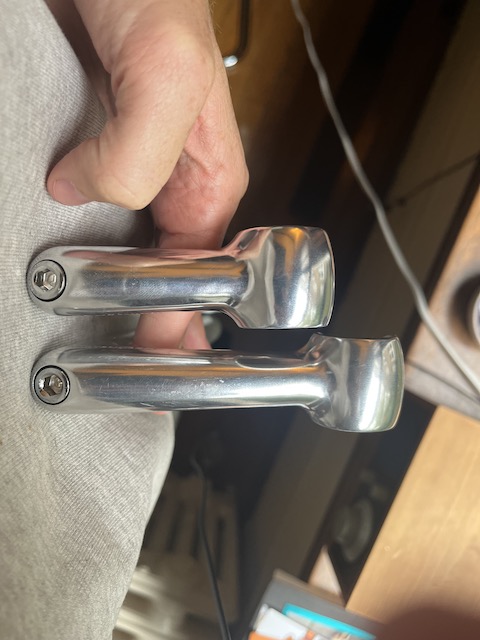 i had a left over technomic i was going to use that i bought on a whim during the pandemic. decided it was too long (120 mm?). decided to try something real short. 70 mm technomic was ordered.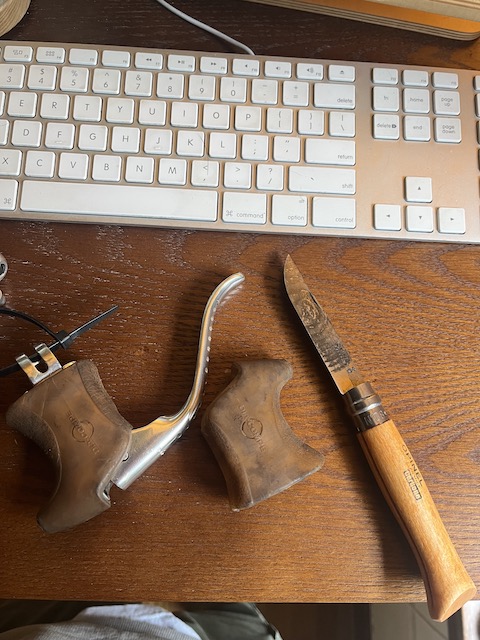 picked up some new old dia-compe brake levers from 2020 cycles that just looked better to me. had to remove the old nasty gum hoods.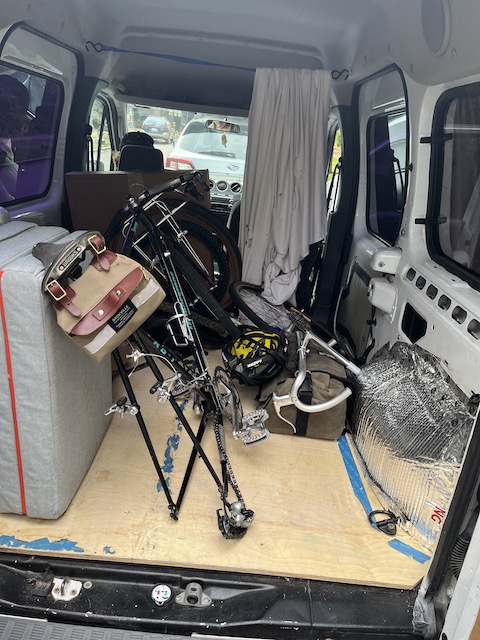 with the help of will, gathered my pieces and got my ass over to bikeworks to get a lil help from the cowboi.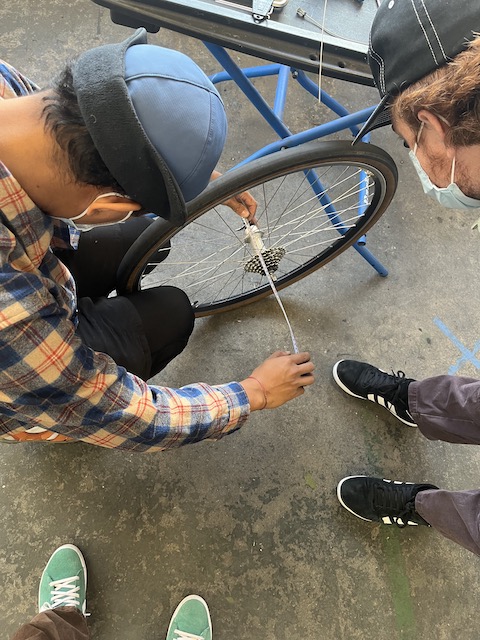 with the new bike i bought, i picked up two new wheelsets with dynamo hubs ona whim. didnt think to much about fitting the bridgestone. had to do some stretchin'. expand the bike butthole.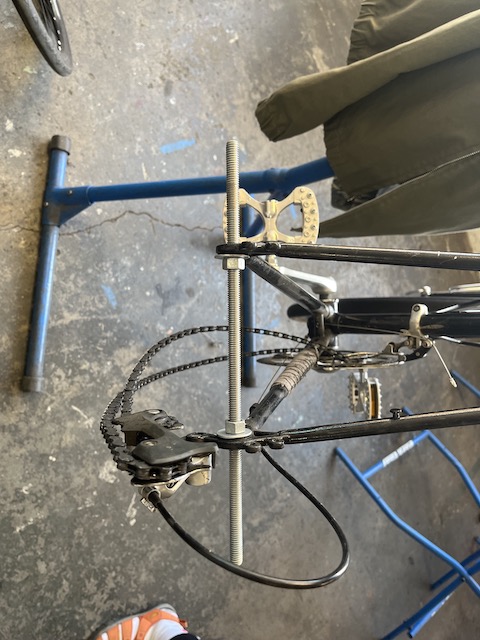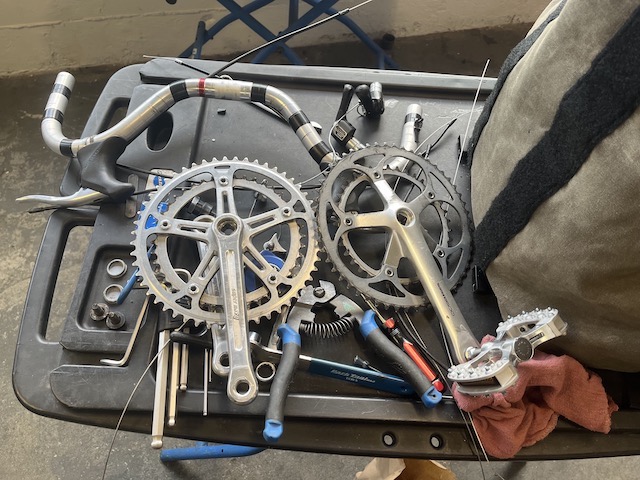 new old beautiful super maxy cranks replacing the shimano's. will was horrified by the 52 tooth chainring. i gotta sprint to work will!!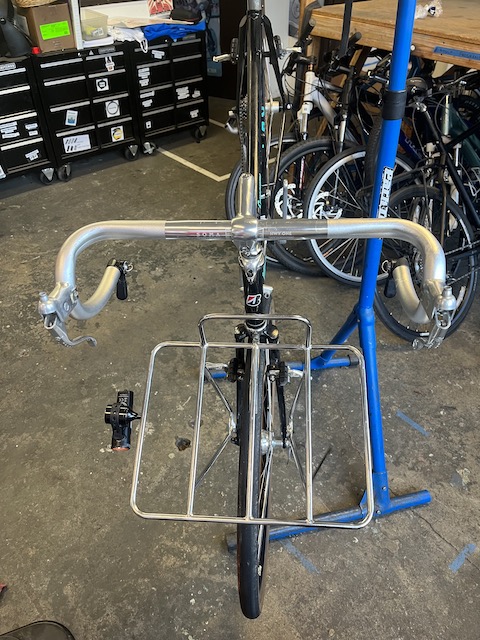 getting the brake levers set on right.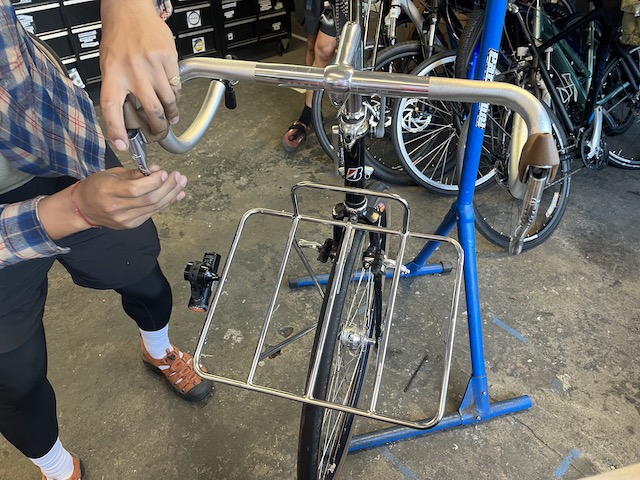 new gum hoods installed.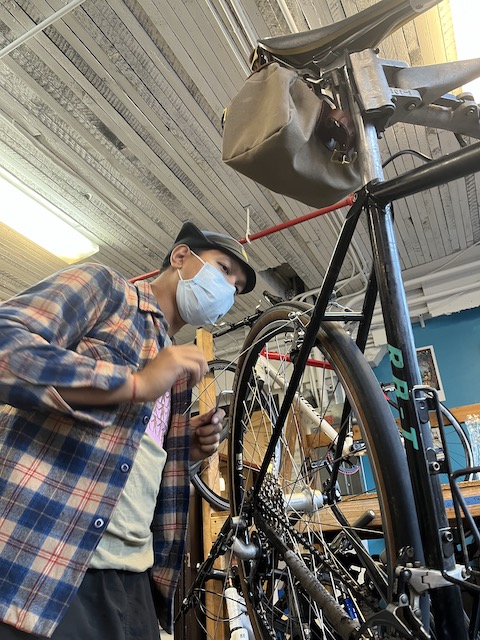 gettin the brakes cabled up with tommy takin over.
tommy gettin the rear shifters set.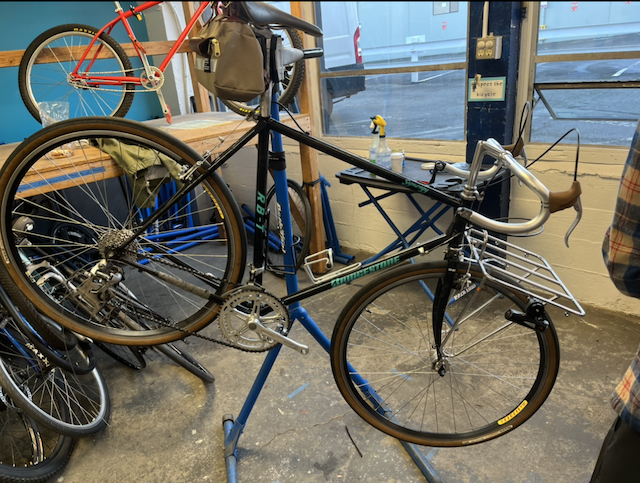 lookin like a bike!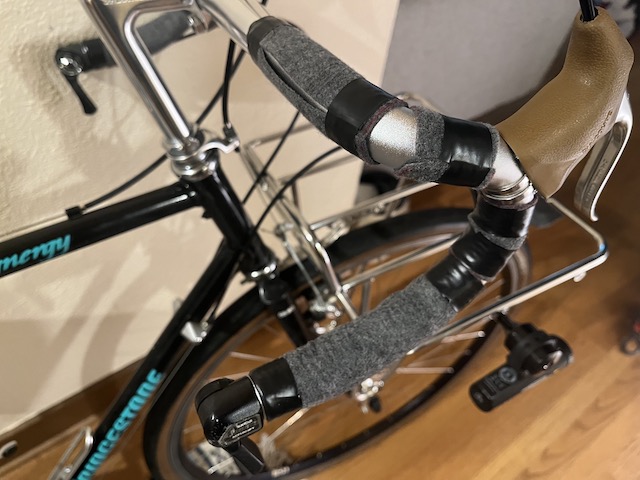 going with some grey newbaums. thought i would tried to give it a little more cushion with some wool felt. it failed. double sided tape wasnt stickin well enough and it was all loose. just went with the newbaum wrap.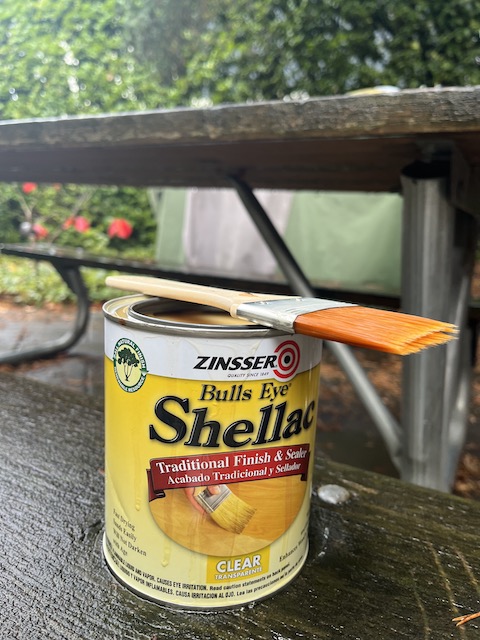 its wet out here. shellacin' this bar tape. much messier process than i anticipated.luckily no one uses the backyard in the winter and didnt witness me makin a big old mess.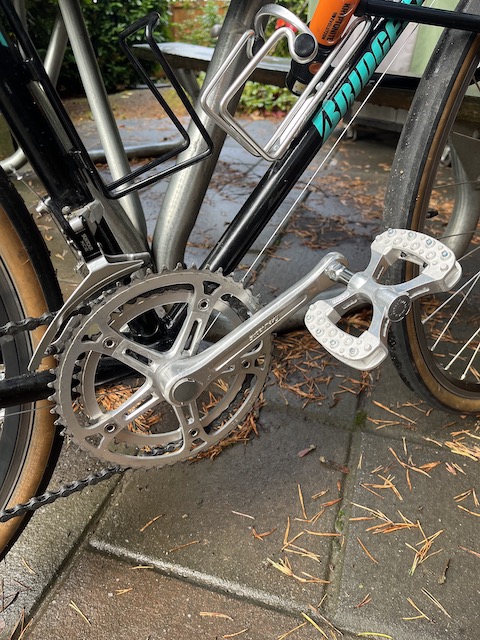 new lil pedal wrench keepin me lubed up. got the pedals on.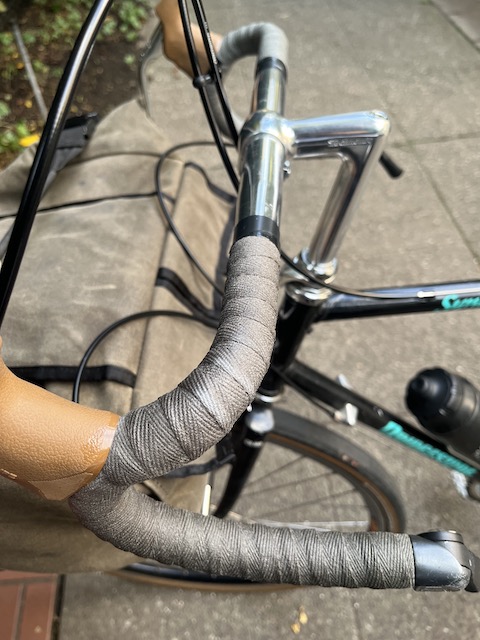 3 layers of shellac. lookin slick.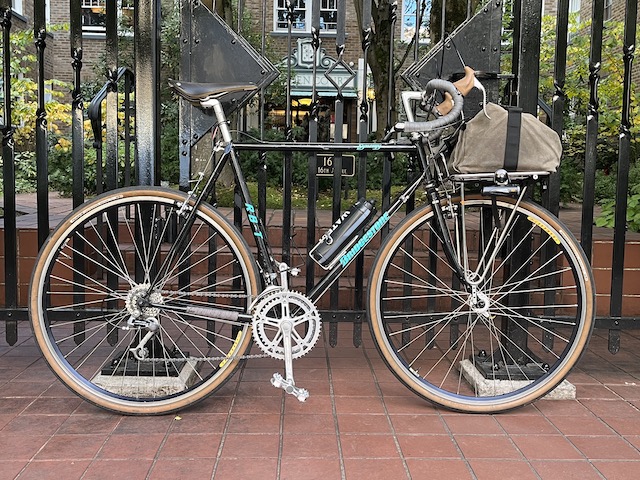 in its latest form. drop bar commuter.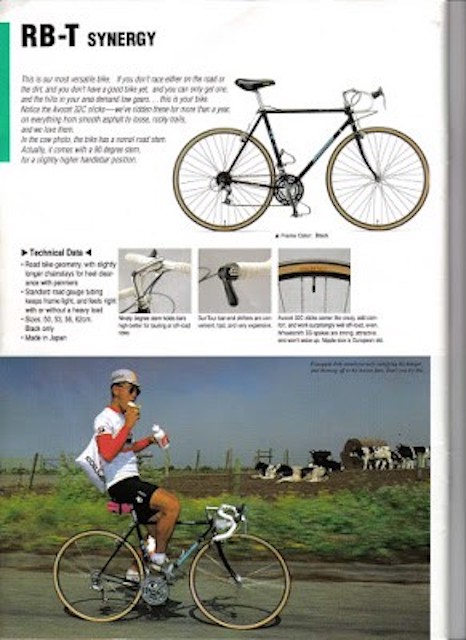 still gotta recreate this photo.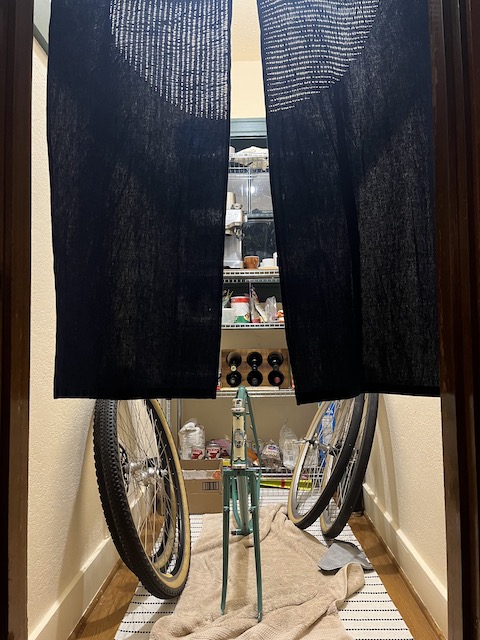 next project: the 2007(?) atlantis.