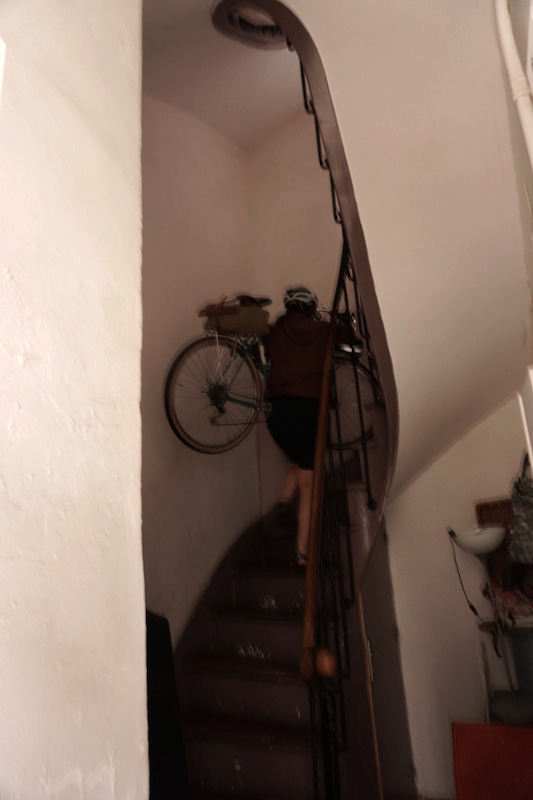 ahhh the narrow french staircase. the first obstacle of this journey. kaylie summits first.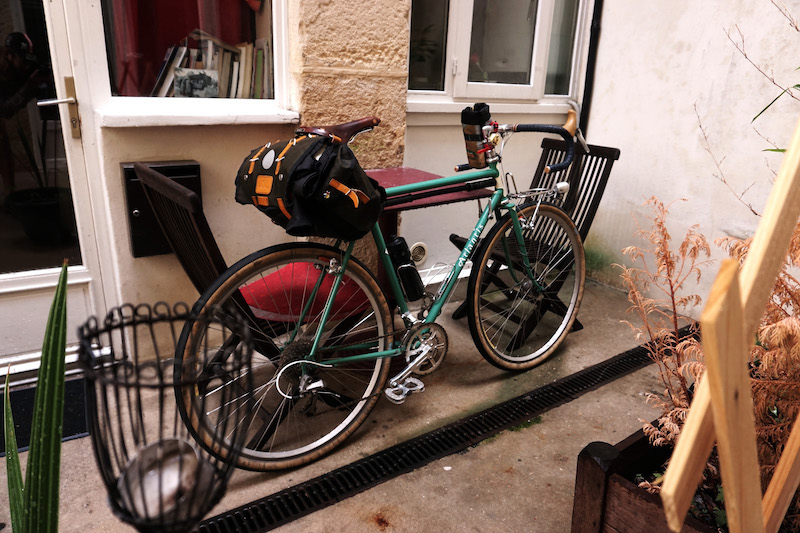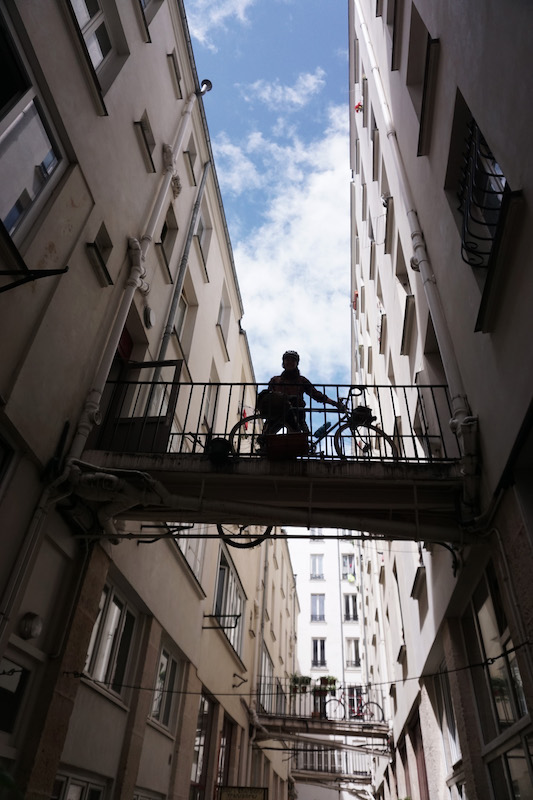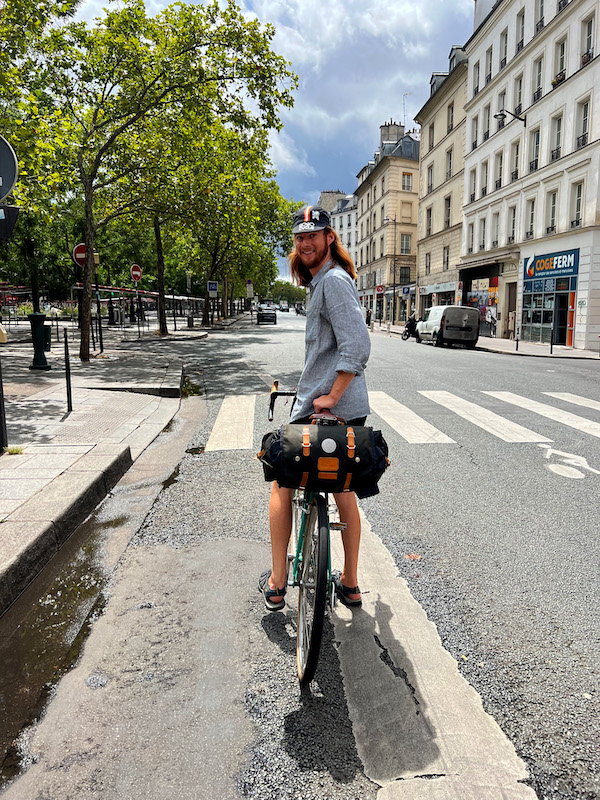 sunny skies and smiles here. but what will come looms in the background. smiles to stay.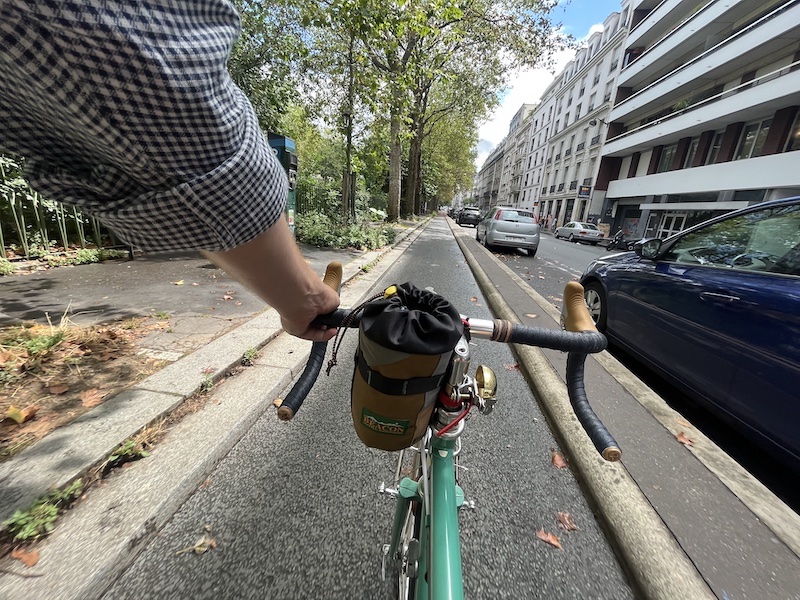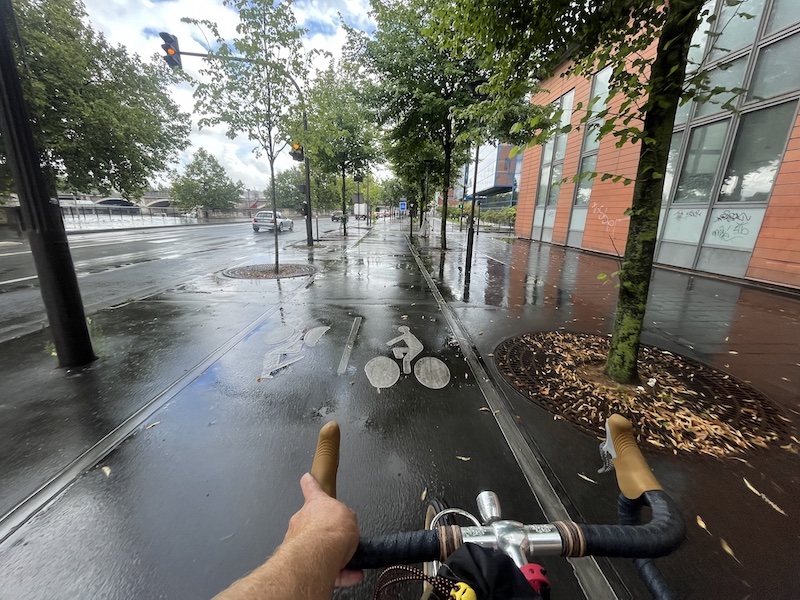 quick deluge on the edge of the city. a building awning saves us and two fellow cyclists.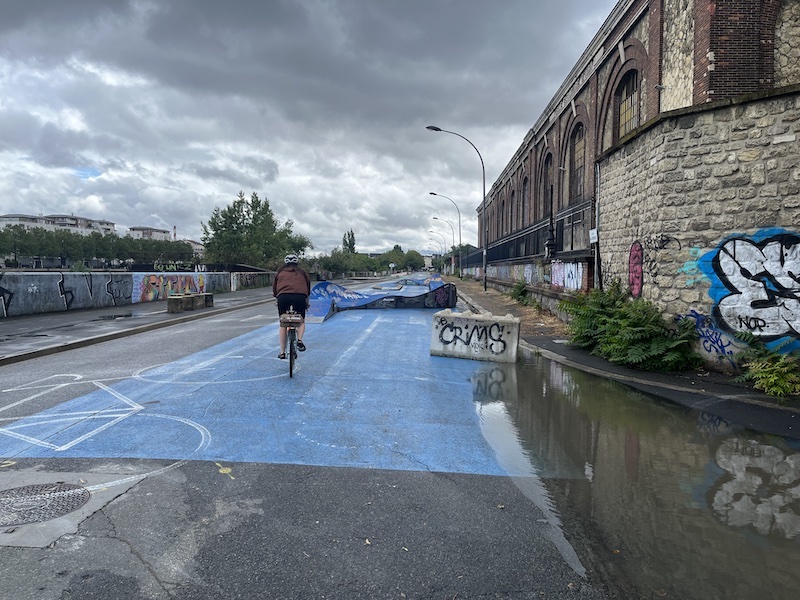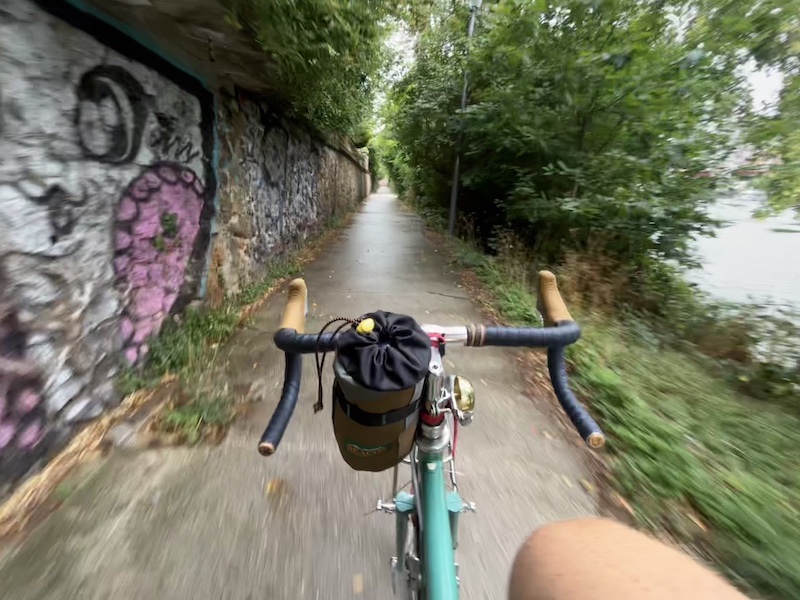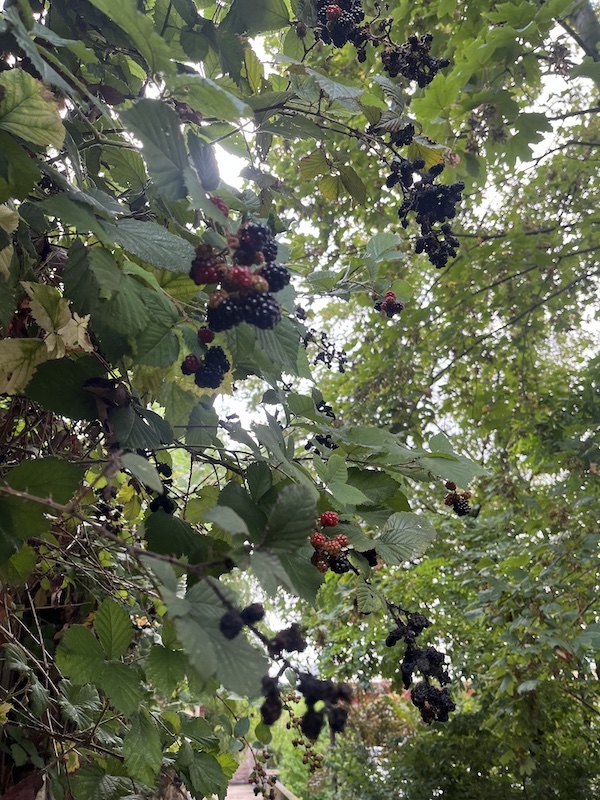 tasty invasives of home found.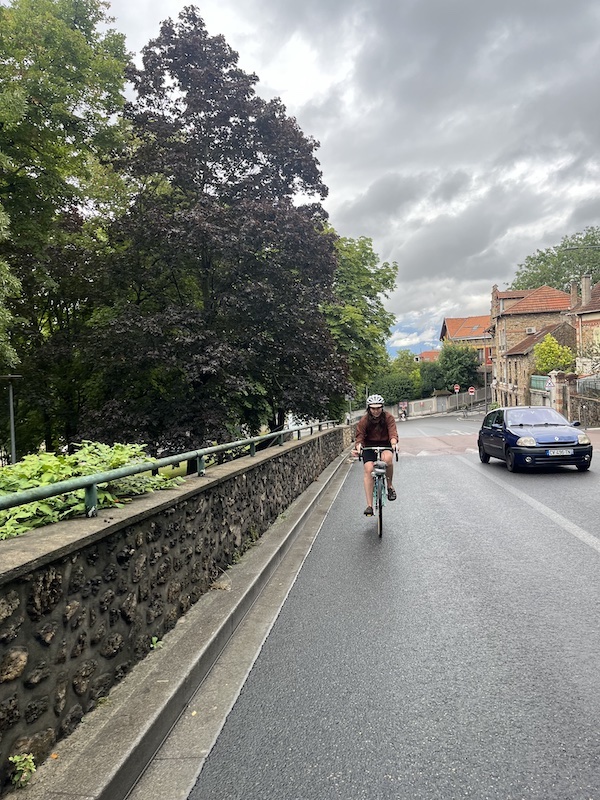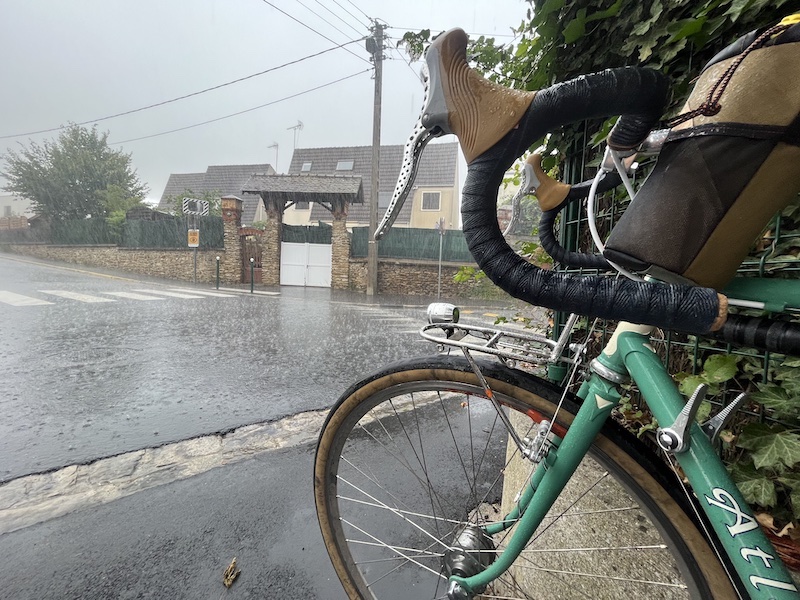 the most brutal of the midwestern style downpours we encountered. this one hit us in the middle of a village neighborhood - no architectual weather protection to be found. we scurried under a tree, but they were no match for the deluge. a pedestrian sought refuge with us. they cursed with a universal "FUCK" as they left the inadequate shelter we shared.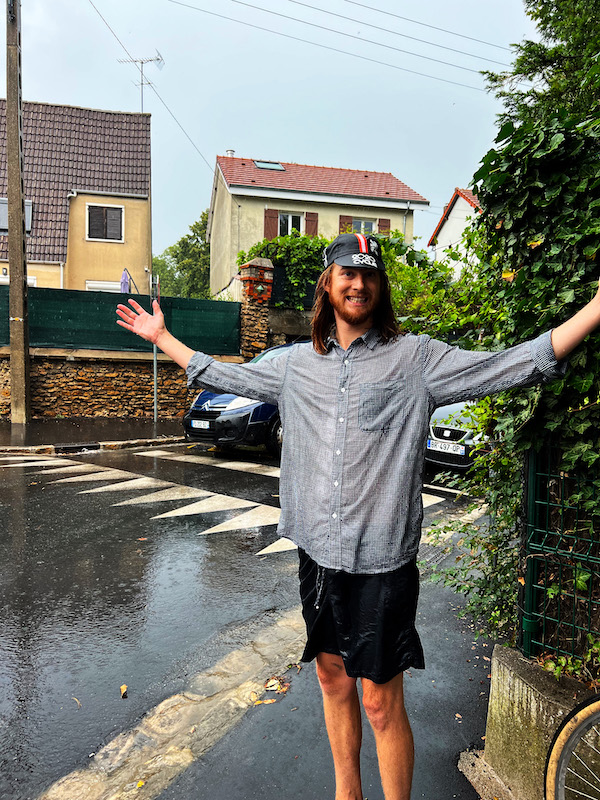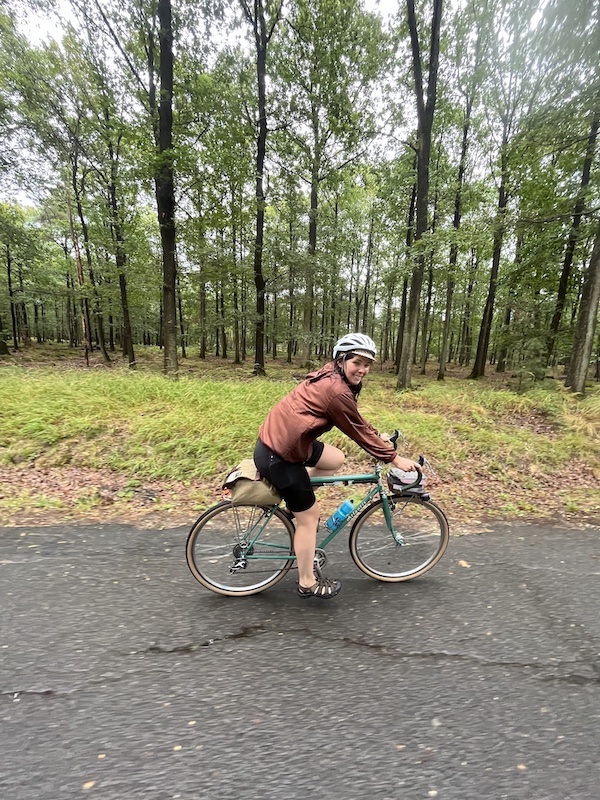 keep smiling fckrs, you're in france!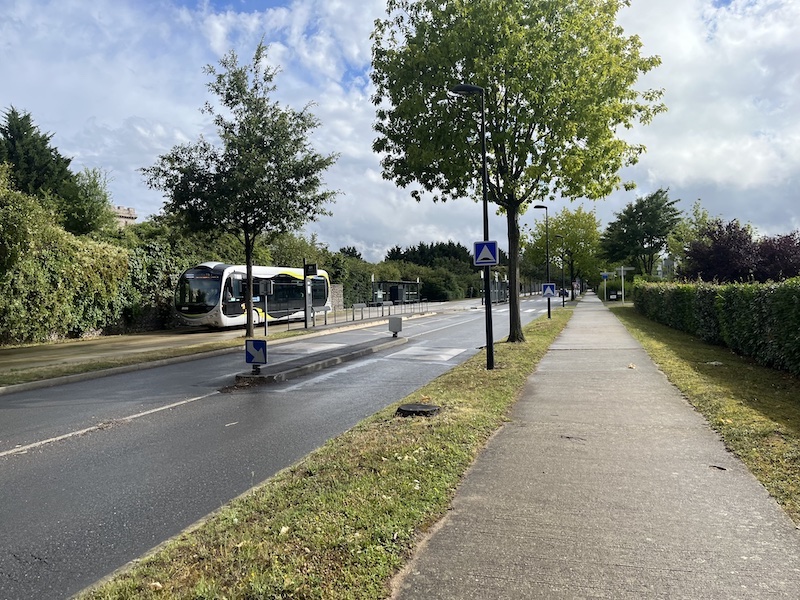 its just jaw dropping at how ass backwards usa public transit is compared to europe. even in the suburbs they far exceed our cities. look at this glorious and simple system, a bus only lane seperated by curb and landscaping. for the love of god, can we get a taste of this at home?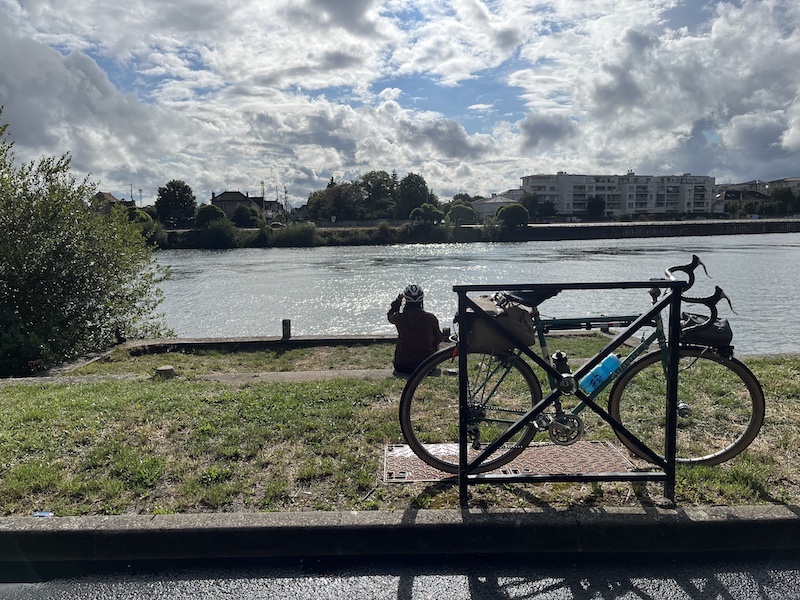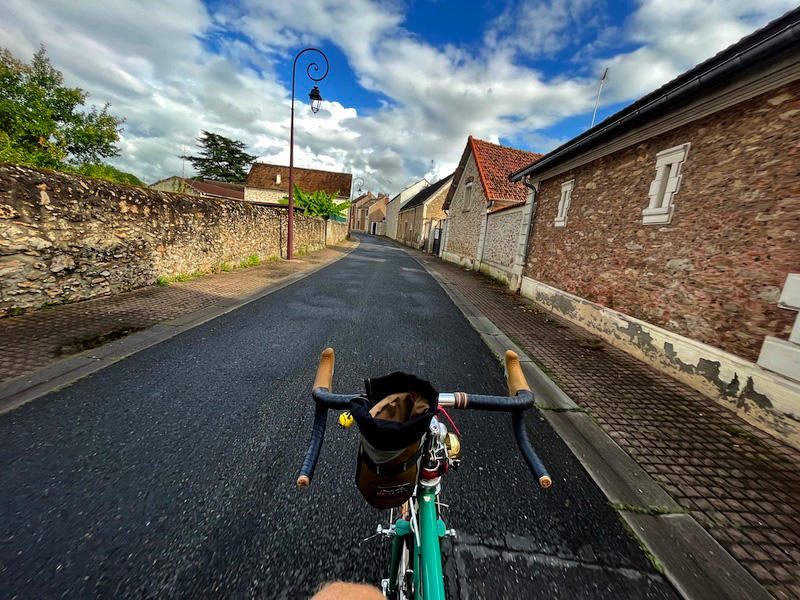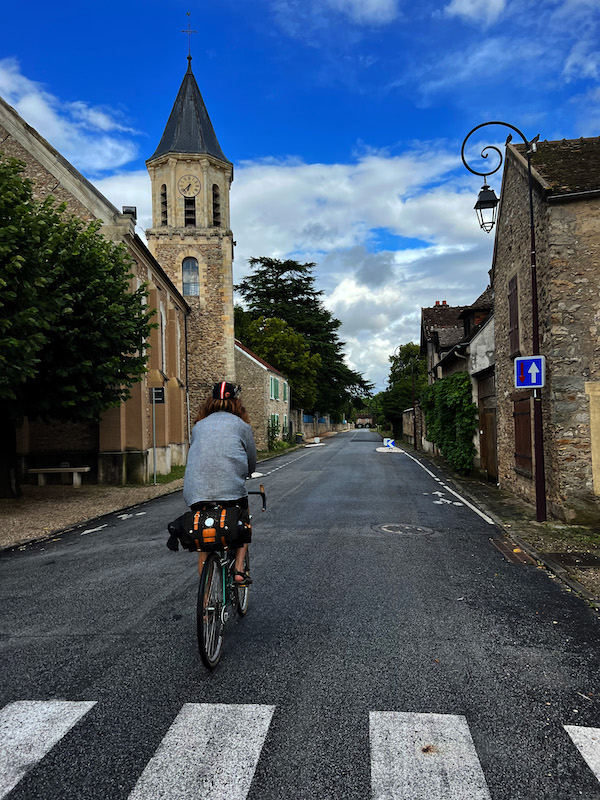 impossibly french blue skies.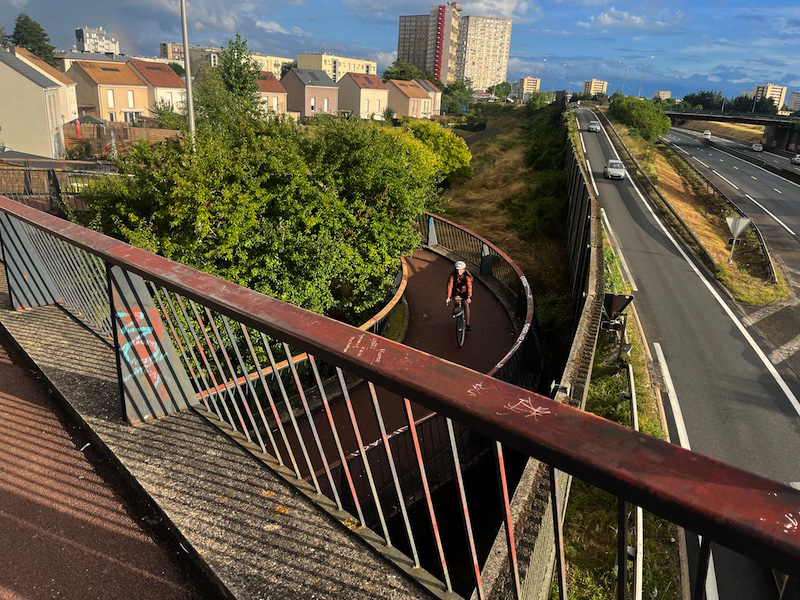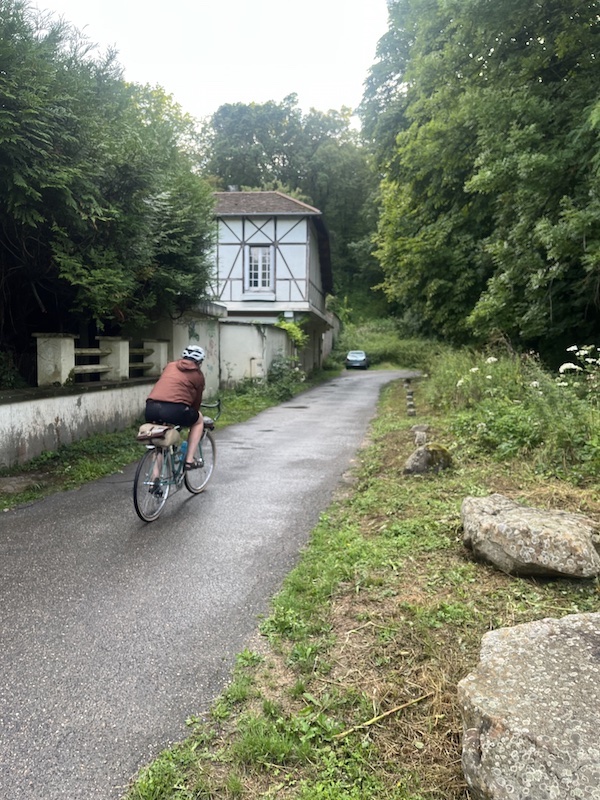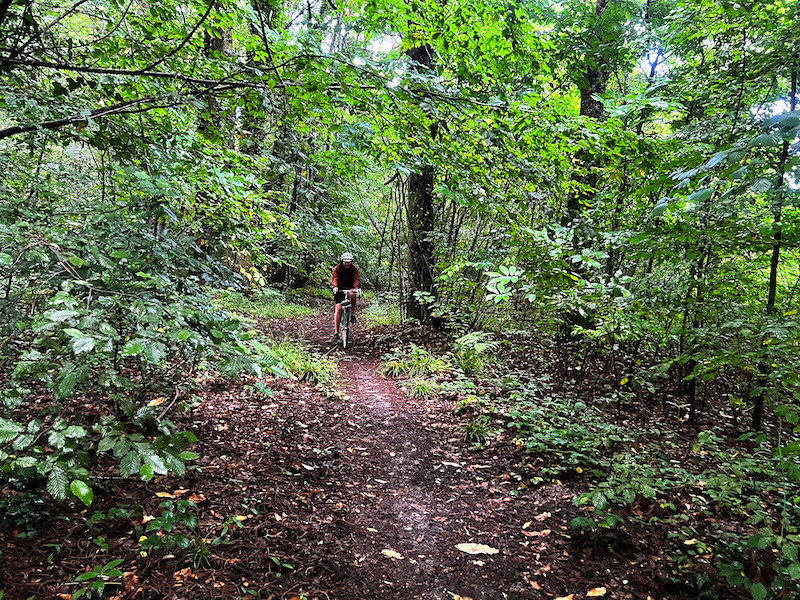 once we switched to googlemaps from ridewithgps, google insisted we take some (what appeared to be) rarely maintained trails. i appreciate the thought google, as i do enjoy some dirt trails (as its likely listened to me say time and time again), but these were a bit dicey, especially after some rain. hard to spot thick mud spots and there were blackberry bramble. we opted for some more paved sections after this.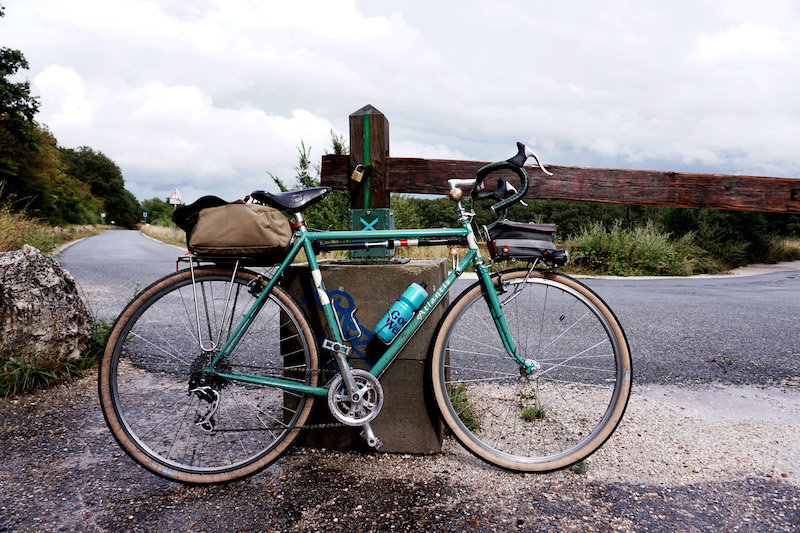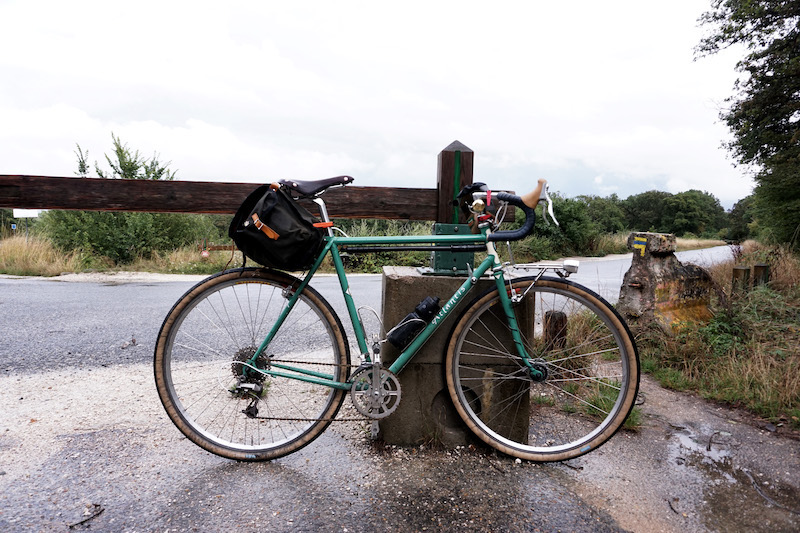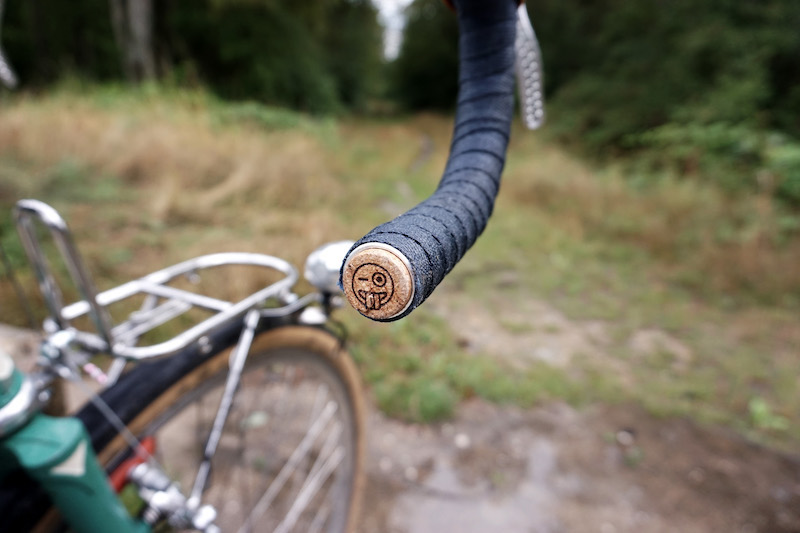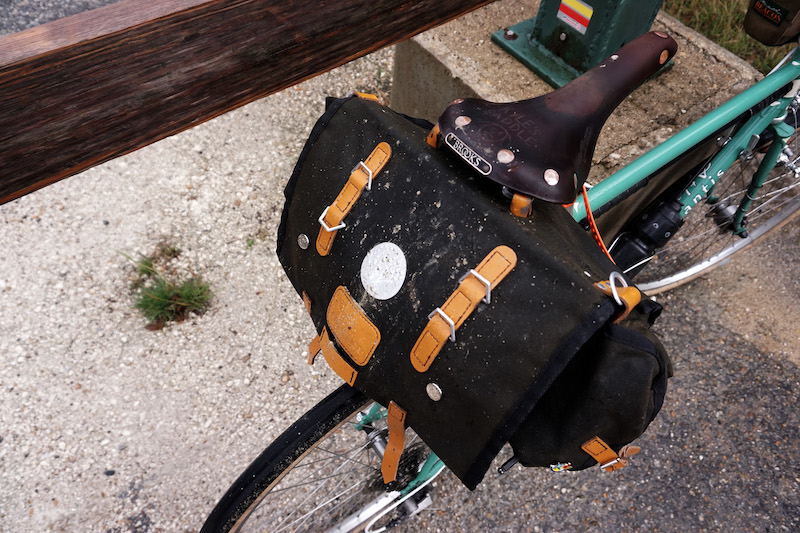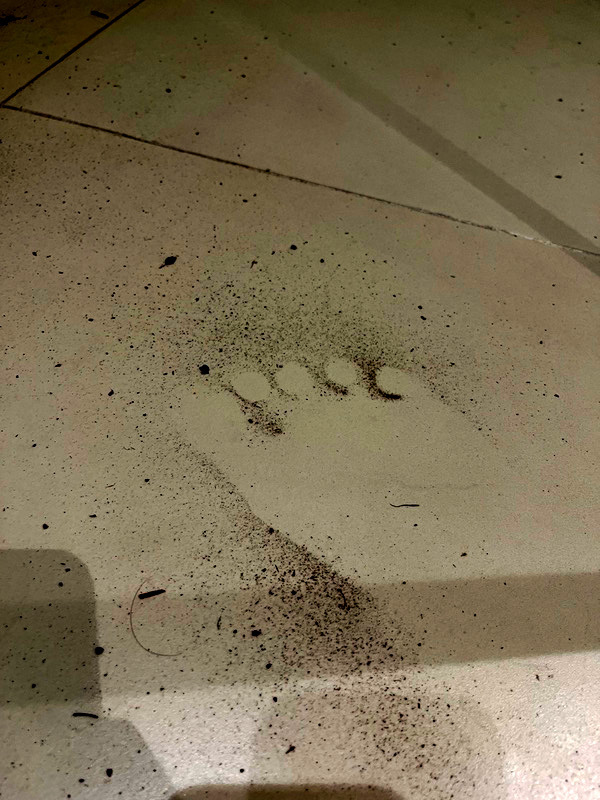 we got to our hotel, which was nicer than anticipated given the price being close to most motels we stayed at in the middle of the usa on our way here. we arrived at about 9:15 pm and after just over 50 miles of riding our bellies rumblin. the staff told us, if we could make it back down in 15 min we could snage a table at the restaurant before close. we hosed our muddy bodies down and made it in time to fill up on some quality food.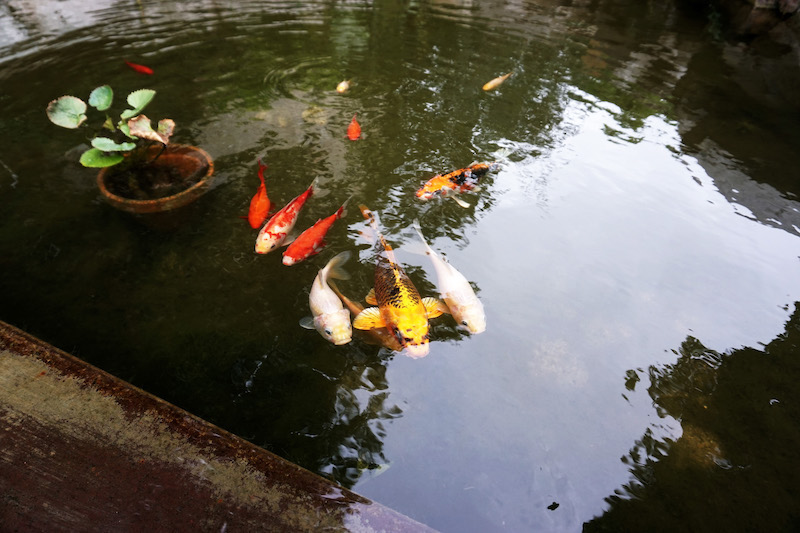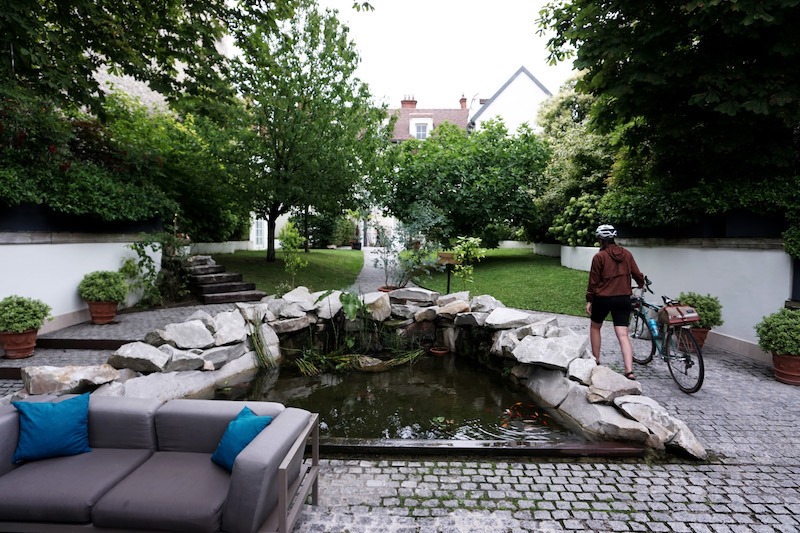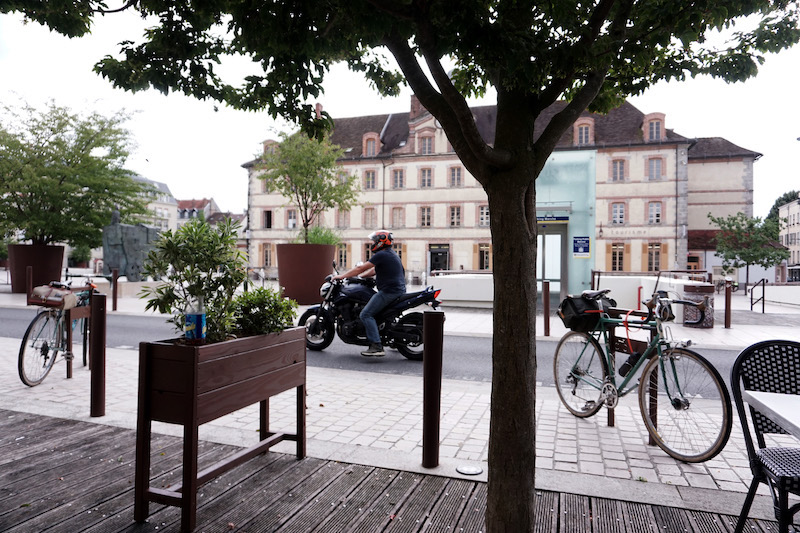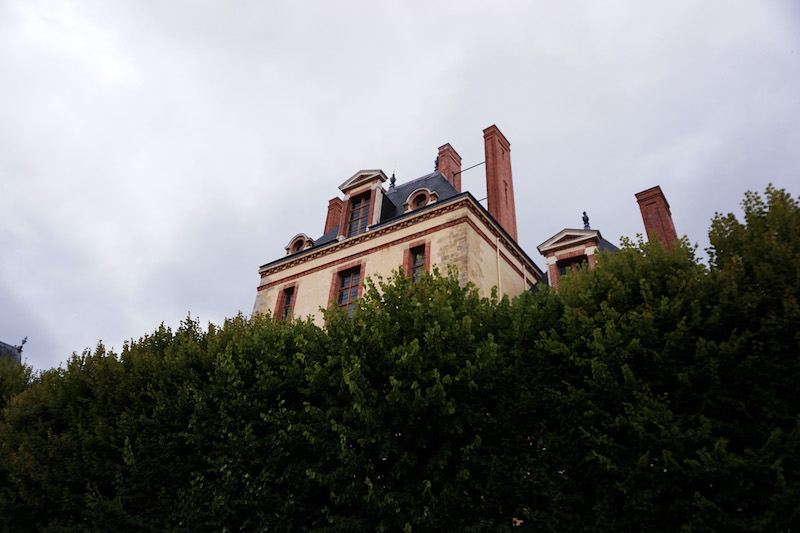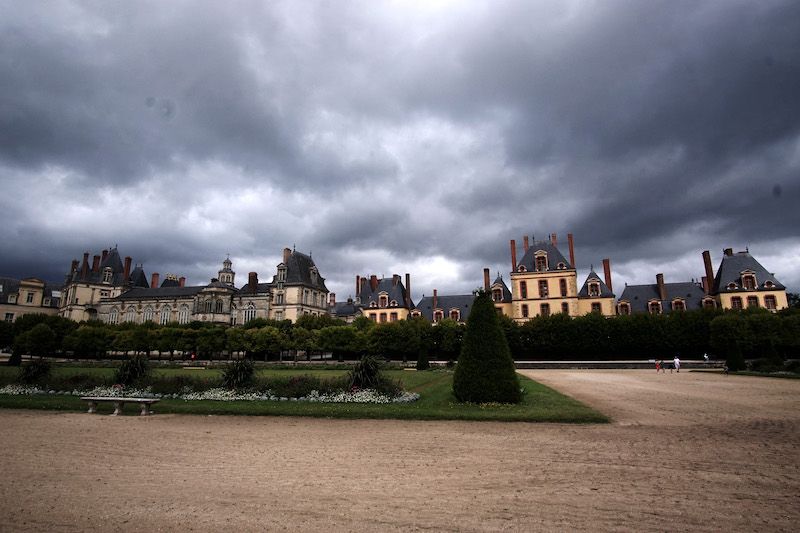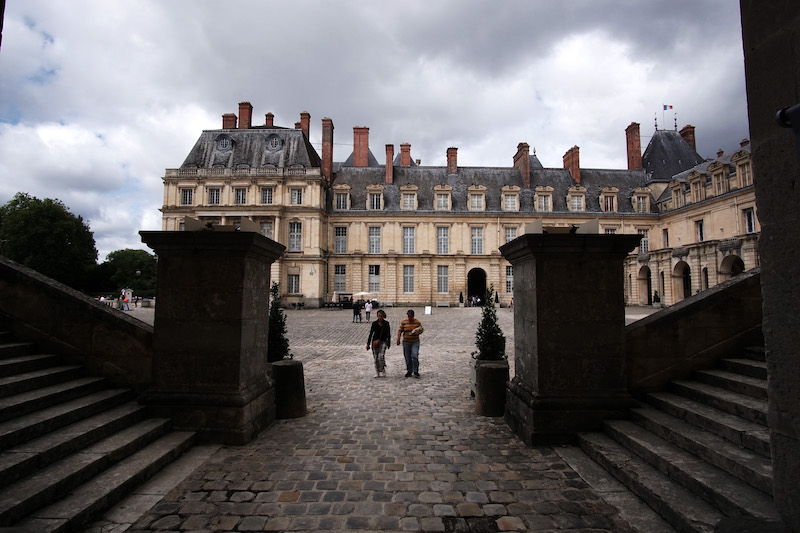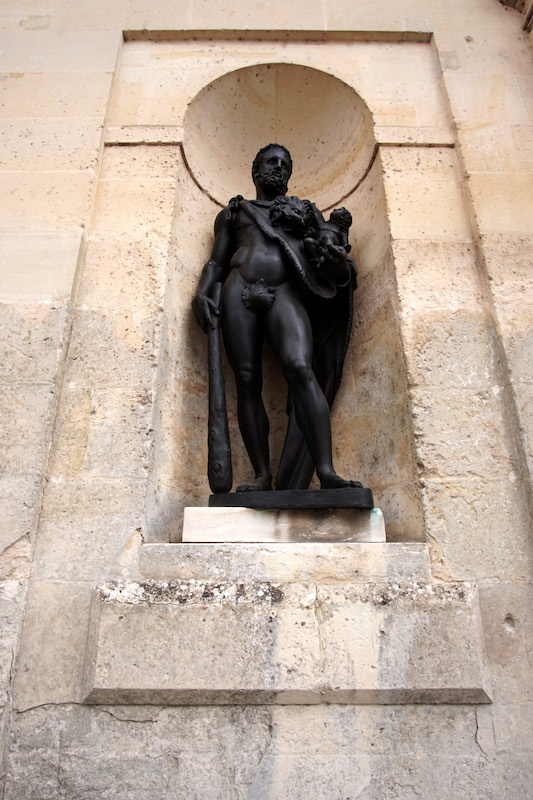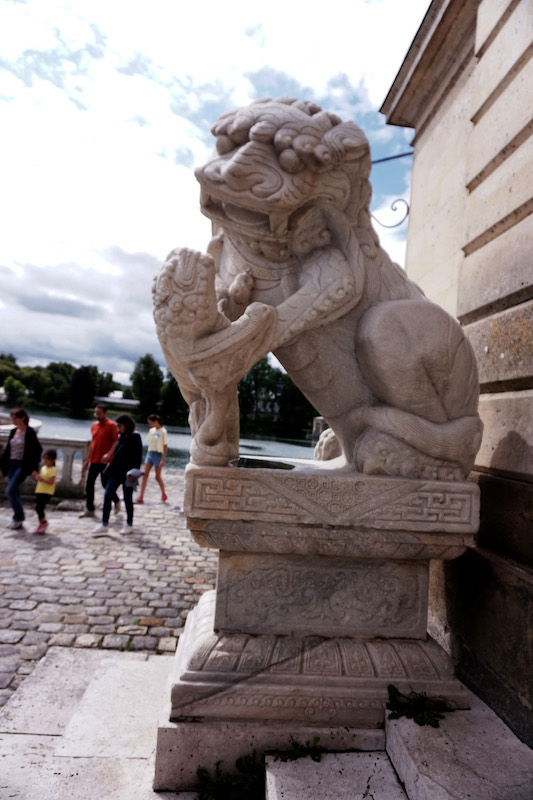 after confirming we could take our bikes on the train back to paris, we locked up our bikes and meandered around the château de fontainebleau.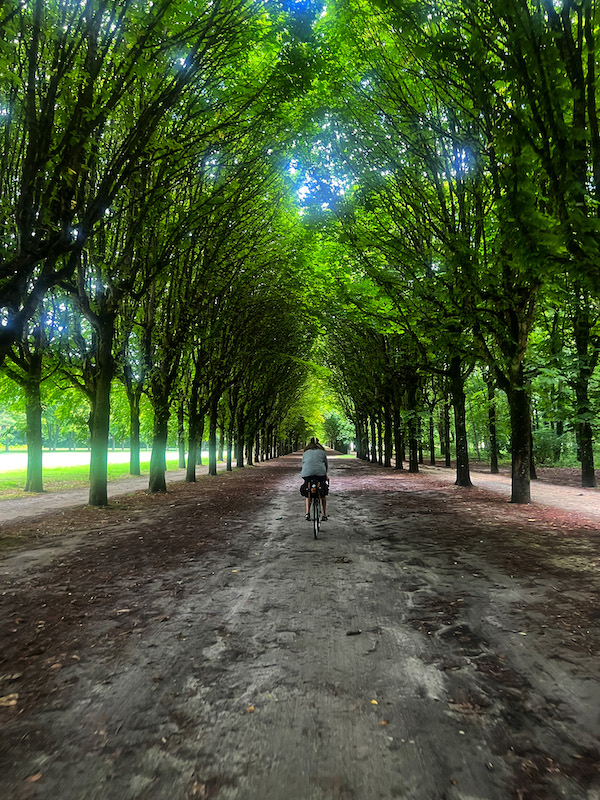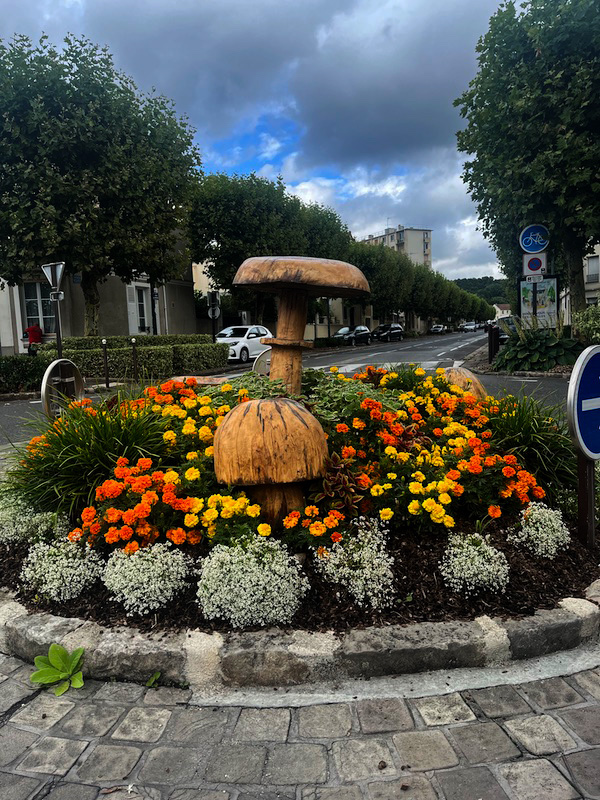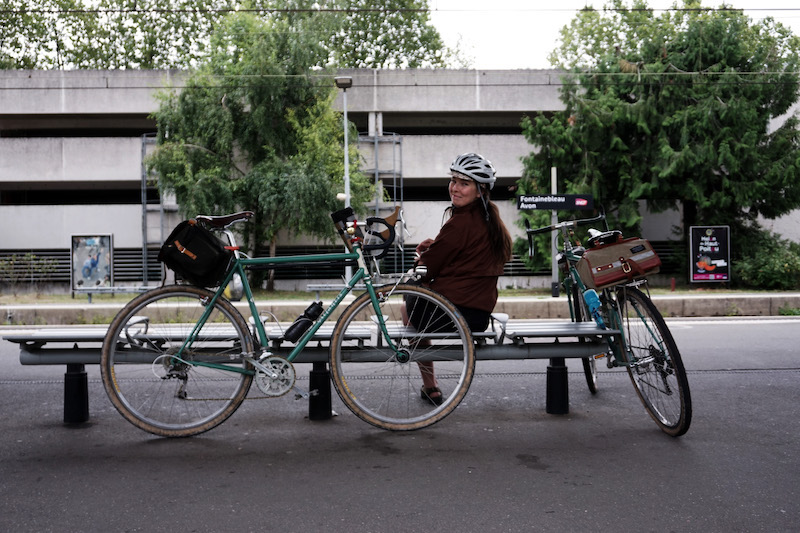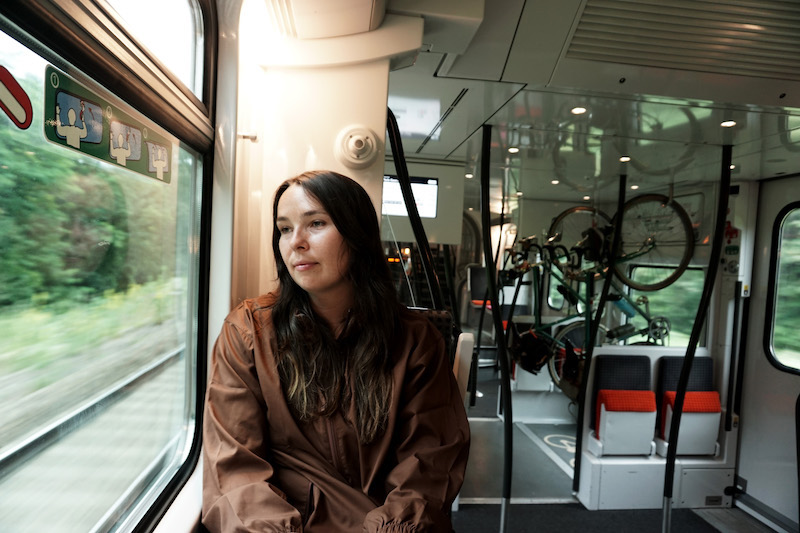 for all of €5 and 40 min of our time, we got a comfy dry ride home.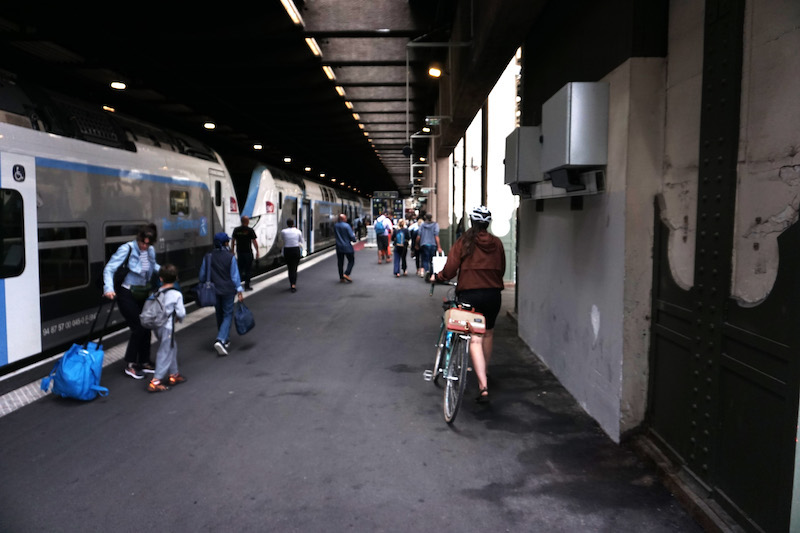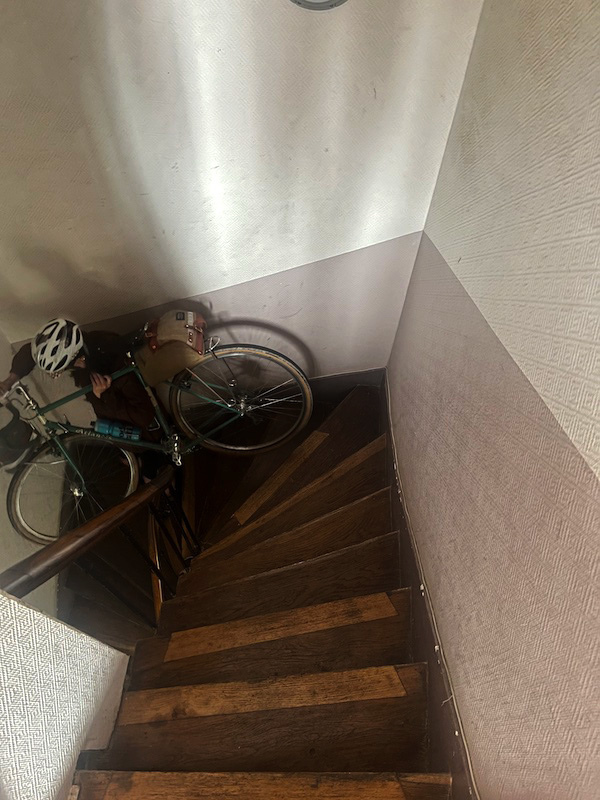 kaylie already mastering the windy parisian staircase.
c r a w d a d c o l l e c t i v e